<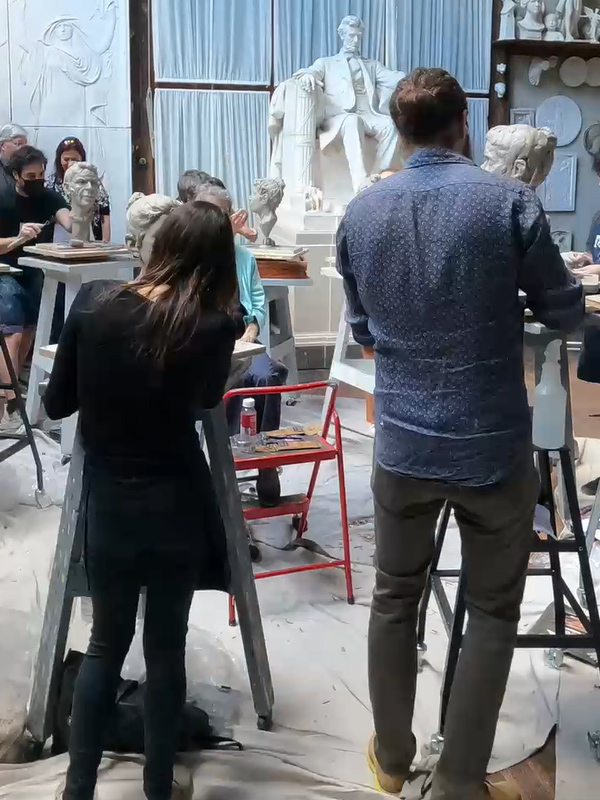 Competition Winners
In the stunning studio of Daniel Chester French, nine competitors modeled over the course of four hours. Following the competition, three jurors met to judge the
[…]
Learn More
The NSS is a home in the best sense. It nurtures us when we are young and then goes on to help us take that next step to develop professionally.
AMY KANN, FELLOW MEMBER
FEATURED VIDEO
California Sculpture: Works from Northern and Southern California Communities
Hear from two sculptors, Kate Mikhailov and Judy Salinsky about their experiences. With the backdrop of the California Sculpture Exhibition in the NSS Gallery in 2019.
See all videos